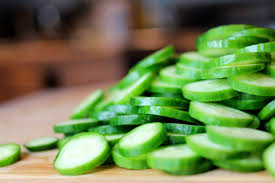 How to Remove Uric Acid Crystalization in Joints

How to Remove Uric Acid Crystalization in Joints (Gout and Joint pain)
Cucumber juice is the magic formula when you want to know how to remove uric acid crystalization in joints for gout and joint pain.
Cucumber juice can help bring the body temperature down, but this is not what helps gout. Cucumber juice has alkalising effects on the blood and aid in removing uric acid crystalisation in the joints and synovial sacks.

So how do you do remove uric acid crystallisation in joints.
 Everyone these days has a blender, so cut up two stalks of celery, a good size cucumber, some ginger, a pinch of turmeric, a half lemon squeezed and half a cup of water.You want to drink this fresh and not leave the blend for a day.

This juice should aid in removing uric acid crystallisation in the joints or atleast help flush your uric acid build up out of the joint area and synovial sack area.
Remember this is not an instant cure for gout and joint pain.
Drink plenty of water to also help flush your system and always seek medical advice on all of your gout symptoms.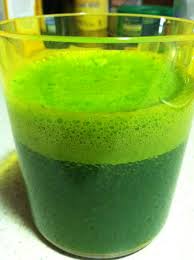 For more beneficial gout remedies visit here

Have A Great Story About This Topic?
Do you have a great story about this? Share it!
As others join in then we can all learn from each others experiences.Gout Aware is the one of the fastest growing websites on Gout on the web today.
Join us on our quest to learn more about Gout and how to control Gout attacks.