About Us

About us

About Us. My name is Peter Williams.
I reside in the Southern Highlands of NSW, Australia.
I am a health writer, a former Television producer, a business owner and a licensed real estate Agent.
I created this site Gout-Aware.com many years ago to provide an information site for gout sufferers.
I have suffered terrible gout attacks for the last 30+ years, I had an excessive lifestyle at a young age and this created my gout affliction, I had a fast life, excessive alcohol and the wrong food all  sped up this disease to appear at an earlier age than expected.
and in this suffering I have researched and experimented with many so called  cures and treatments.
Gout-aware provides advice, gout news and other educational material from a gout sufferer for a gout sufferer.
I have thousands of readers that contribute their stories informing readers of their cures and gout afflictions.
So please feel free to add any of your own stories to this site. Any page that appeals will have a comments section at the bottom. Your comments or remedies can be useful to other Gout sufferers.
You are on this site, because you may be a sufferer or looking on behalf of someone with Gout. Remember this - Gout can maim and Gout can kill.
Don't believe me?
Gout can cause heart attacks, gout can cause Kidney death that can lead to failure, mixing gout medicine with other medicines can cause severe pain, and potential death. You have to be careful, you have to treat your body with the best foods and liquid you can.
gout in most cases can be treated effectively, and be controlled. You just have to learn How.

Please note; This is an information site only.
YOU MUST CONSULT a Doctor, Health Specialist , Rheumatologist before moving forward and taking any pill, supplement, or any medicine to fight your gout. Your health relies on informing your doctor of any medicine you are taking and asking what side effects can be caused by the medicines you are on.
If you are not happy with how your doctor is performing , get a second opinion. Its all about you and your health.
Please add any story you have to this site. The more information that can help fellow sufferers the better.
I hope you enjoy this site. It is for all of us.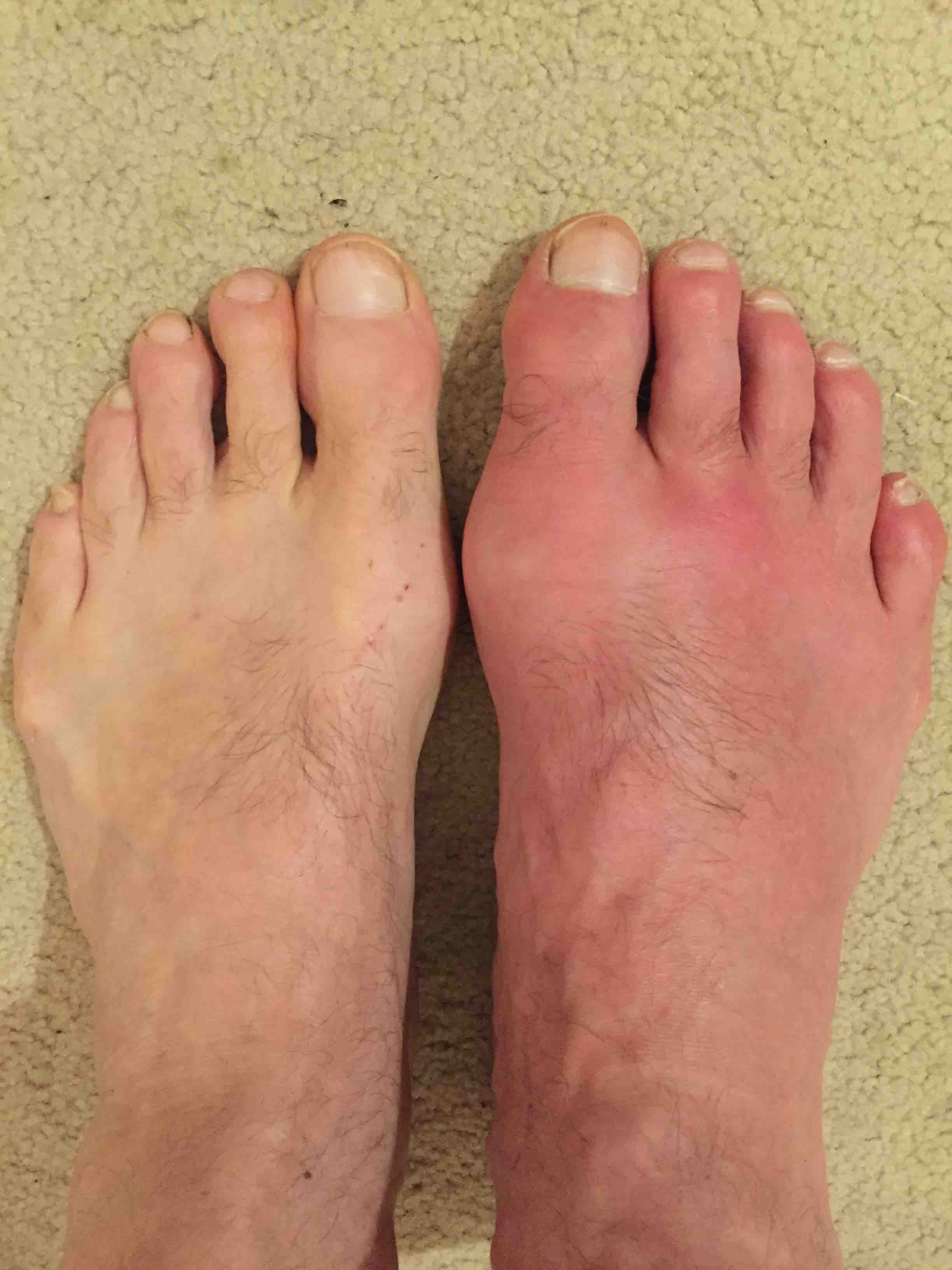 Gout
It is horrific.
About us.
In writing this website I have discovered many ways to alleviate my gout attacks. One thing I do warn is that if you have gout, go and see your doctor or specialist before taking any medicine, as any medicine can affect your health if taking the medicine for the long term, or taking medicine may interfere with your current prescriptions or herbs to affect other ailments and causing severe health problems.
Scroll through this site and also read many other readers stories. If you want, please leave your story at the bottom of most pages.
You can stop gout attacks or at least reduce the attack by trying new methods, such as Apple cider Vinegar or drinking lots of water, but you must get your doctors approval first.
I hope you try and defeat your gout today, and have a healthier lifestyle because of it. So now you know about us, what about YOU!
You need to challenge yourself to rid the pain and deformity and damage that Gout causes.

Peter
Gout-aware.com