GOUT SYMPTOMS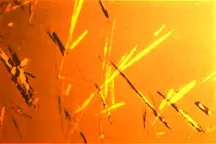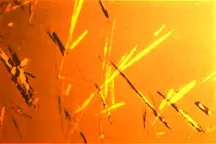 Be Gout Aware of what Gout Symptoms are.
When too much uric acid is built up in the body it forms razor sharp crystals that head to the joints in the bodies extremities such as the toes, ankles, feet, heels,elbow, fingers, ears, spine, hands etc.
You can feel tenderness in the affected areas and if you are an old pro at gout you can feel its little tingle and early ache, the earliest I believe sign of Gout Symptoms or Symptoms of Gout.
The pain is dull at first and at this stage you can try and attack it head on with various methods explained on this site.


The uric acid crystals form inflammation, heat, and pain, generally leaving the skin shiny and red and painful as it fills up with this gouty beast.
Generally a Gout attack can last up to 24 hours, but over time can re occur weeks, months or years later, pending on many factors that make up the individual.
Left untreated Gout can lead to many other forms of damage to the body, such as Kidney stones and Kidney damage , joint damage, Heart Disease, Spinal Damage and crippling Arthritis when the sufferer is older.
A sufferer has to learn what the Gout symptoms are and try and Master this horrible beast.
BE GOUT AWARE..KNOW YOUR GOUT SYMPTOMS
Note:
Always seek medical advice before you go out and try the latest Gout fighting product or cure, even herbal cures can be detrimental to your health, so get checked.
Warning Signs of a Pending Attack
Generally if a long term Gout sufferer like myself who has eaten the wrong foods or slightly indulged on the red wine, can start to feel a tingling sensation either at the base of their foot or around their big toe.
I'm an old pro at detecting an oncoming attack and try and stuff myself with various treatments to lessen the blow.
Gout Symptoms in the form of tingling moves quite fast from foot to foot and heel to heel. You just know that you must take dramatic action fast to help the onset of pain heading your way.
Symptoms of Gouts can also be chills or a fever that just appears, even a stomach ache can tell you what is around the corner. More than one attack of acute arthritis can be another signal of a pending attack.
Sometimes either of your hands start to ache around the index fingers and knuckles. You can even feel thirsty and dehydrated.
A newbie to an attack will generally just feel like someone has bashed their big toe with a hammer. They will generally believe that they have severely stubbed their toe the day before or have broken their foot and wont know why they have this severe pain.
My first attack was the Big Toe...ouch one week of not understanding why I am limping and feeling like the world hates me.
The second attack was weird, no pain just a slight swelling down my right leg on the front along the shin, but I could push with my fingers into the swelling and it would leave a dent there for about 10 minutes... I then sought a doctors advice... Most importantly... SEE A SPECIALIST.. a Doctor first, then if you don't like them see a Rheumatologist.
There is now more evidence that recent surgery and ongoing stress can make you also more susceptible to an attack.
Just make sure you see someone....you may only get one attack in your life. But if you have had one attack then more than likely you will have another one, weather it is in a day, a week a year.. They will come.
Gout in the Spine
Some Gout Sufferers, though rare can get Gout in the Spine or uric crystal build up in the spine causing extreme pain, numbness, back ache, tingling, and even lower extremity paralysis all without any inflammation.
It is also extremely hard to distinguish these Gout Symptoms from Spinal Infection.
Gout in the spine can create Neurological symptoms (Symptoms caused by a disorder or dysfunction that affects a part or all of the nervous system)
This has been treated with intra-articular therapies (Treatment that allows for the use of agents to be used in a localized way.)
These therapies rely on an injection such as Corticosteroids that are also used in the treatment of osteoarthritis.
If this method is used then the patient will require considerable rest time to help decrease steroid leakage, and increase absorption to the joints and tissue area.
If this type of treatment fails or is considered a risk, then surgery in the manner of a decompressive laminectomy can be performed.
This surgery is a commonly performed to relieve pressure on the spinal cord.
Tophaceous Gout Symptoms of the Spine can also be misdiagnosed as Epidural Infection due to the similarities of their symptoms.
Do you have a story about Gout Symptoms you would like to add?
Do you have a great story about this? please Share it! You may help someone discover something new about their gout.
What Other Visitors Have Said
Click below to see contributions from other visitors to this page...

Gout Symptoms